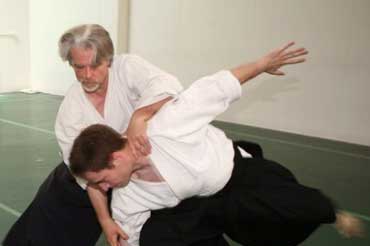 roy johnston, 5th dan
Roy Johnston, 5th degree Black Belt, has been studying Aikido since 1988 with Robert Nadeau, Shihan. He began his martial arts training in Goshin-Do Karate in the early 70's in New Jersey. His transition to Aikido, with its exploration as a Budo of peace and transformation, aligned with his career supporting organizations dedicated to the health, well-being, education, and transformation of the individual for the betterment of our world.
Roy holds degrees in Psychology and Consciousness Studies and is certified in Interactive Guided Imagery, a collaborative process of accessing the inner intelligence of the individual. He has served as a volunteer mediator for UCSF, participated on the executive board of a non-profit, and is a trusted confidant, coach and manager. Roy currently works at UCSF as a manager in the Department of Family and Community Medicine.